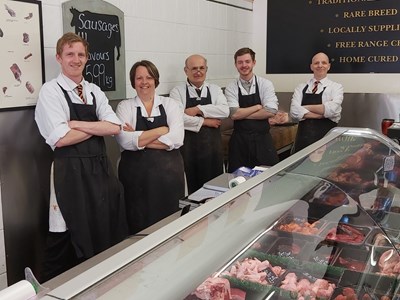 Who are Just Cutts Butchers?
Just Cutts Butchers is owned by Teresa Cutts. Teresa started a butchers shop in Rainham in 1992 with her then husband, the original butchers was called Morecuts. Now the Moore has gone and we are left with Just Cutts!
Just Cutts is a team of dedicated and highly experienced butchers. Just Cutts team are all long term and have been working in the shop for many years. You can read all about the Just Cutts team here.